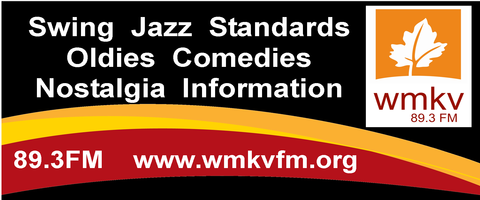 Please consider joining our mailing list. You can still listen if you choose not to - just click the "No, thanks" button below.




Male Female Prefer not to say






It's OK to be contacted by 3rd party advertisers.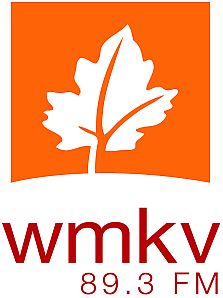 There's nothing quite like it anywhere! WMKV Radio is your only home for the mix of standards such as Sinatra and Fitzgerald, plus oldies (The Beatles, Elvis, etc.) and Big Band Swing including Miller and Dorsey, all rolled together with nostalgia shows such as Jack Benny and Fibber McGee and Molly! Even newer artists including Michael Buble and some Lady Gaga show up as well. WMKV is hip, cool, and classic! You can listen 24 hours a day at 89.3FM in Cincinnati, Ohio or to our live audio streaming.
WMKV is independent public radio serving as your 24 hour radio companion with entertainment and respectful discussion shows as well. We are member-supported and we welcome members from everywhere to help us afford our streaming service. You can click SUPPORT at www.wmkvfm.org. As a 501c3 organization, we appreciate and need member support! We also urge you to share the station with your friends!
Facebook
Help
If you accessed the player from a desktop computer (PC or Mac)
For the best experience, we recommend upgrading to the latest version of your Internet browser
If the stream is not audible, or doesn't start, please verify that you have the latest version of Adobe Flash plug-in installed.
The player is known to work on Windows, Mac OS and Linux, using Chrome, Firefox, Safari or Internet Explorer
If you accessed the player from a mobile device
If this station has a mobile app, we recommend installing and using it for the best experience
Since Adobe Flash is not supported on most mobile devices, you may not be able to listen to the audio stream; however, you can use most of the interactive features of the player
News
Stocks
Sports
Weather
Traffic map
Flight tracker
Song request
Is there a particular song you'd like to have us play? Fill out & stay tuned!
Your email address will not be used for any other purpose.
Playlist history (last 20 songs)
Send to mobile
Scan the QR code to send the player to your compatible mobile device.

If your mobile device doesn't have a QR scanning app, download a free one from your device's app store.
CIRRUS™ BY SSI. WE BUILD IMMERSIVE MEDIA PLAYERS FOR TERRESTRIAL AND INTERNET RADIO STATIONS WORLDWIDE.
CLICK HERE TO GET STARTED WITH